The Taylor Rotary Club has provided help and support to local and international communities for over 76 years.
Rotarians are very friendly business and community leader volunteers who treasure fellowship and believe in serving others people before serving them selves

Do you have a volunteer passion to help and support humanity?
If you are interested in joining us, please go to the "Contact Us" web page and submit a message.
___________________________
Motown H.O.G. CH #4375 presents the 'Wounded America'

Motorcycle Ride. Saturday, July 10, 2021!

This charity ride benefits Michigan Veterans

and First Responders who are being helped by DOWNRIVER

FOR VETERANS and FOUNDATION 14. This Escorted ride will

travel through Downriver communities with a goal to raise

$30,000 to support our brave Veterans and First Responders.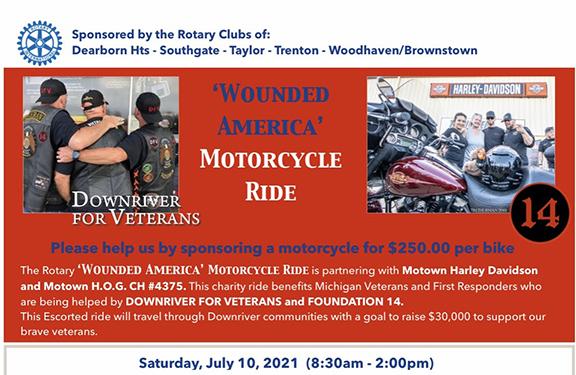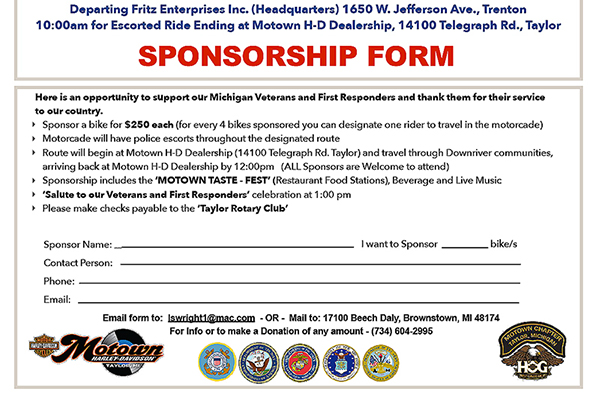 _________________________________
On April 17th, the Taylor Rotary RYLA Students hosted a Virtual Bingo fundraiser for Hope Not Handcuffs a program of Families Against Narcotics Downriver .
The fun event raised $750.00 for Hope Not Handcuffs. The attached picture is from the check presentation yesterday to Taylor Rotarian Judge Geno Salomone, Board Vice President of Families Against Narcotics Downriver.
Present in the picture are L:R Taylor Rotarian and City of Taylor Councilwoman Angie Winton, Taylor Rotary Youth Services Chair Michelle Matney and Rotary Youth Leadership Awards Alumni Students, Gabby, Madelynn and Destiny.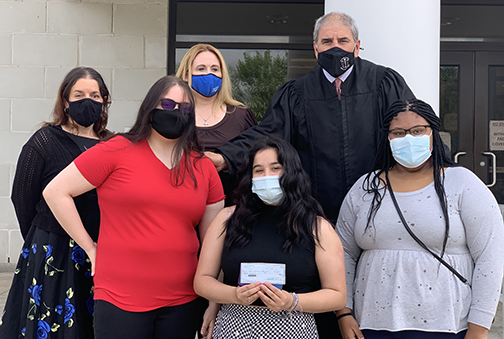 _____________________________
The Taylor Rotary Club was recognized by our Rotary International District 6400 Leadership by awarding the Hugh Archer Collaborative Award along with other Downriver Rotary Clubs. Assistant Governor Ed and his wife Barbara join the Taylor Rotary Club luncheon to present this Award.
Left to Right: President-Elect Barbara Smith, Taylor Rotarian Keith Lehman, Taylor President Deus Bukenya and Area 5 Assistant Governor ed Smith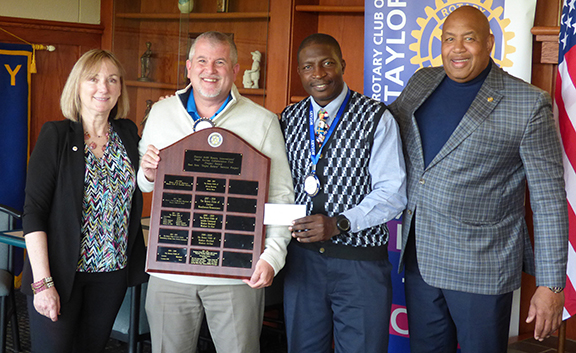 Taylor Rotarian Jeff Holden presented a check to President Deus. The proceeds came from a fund raiser from Culvers Restaurant.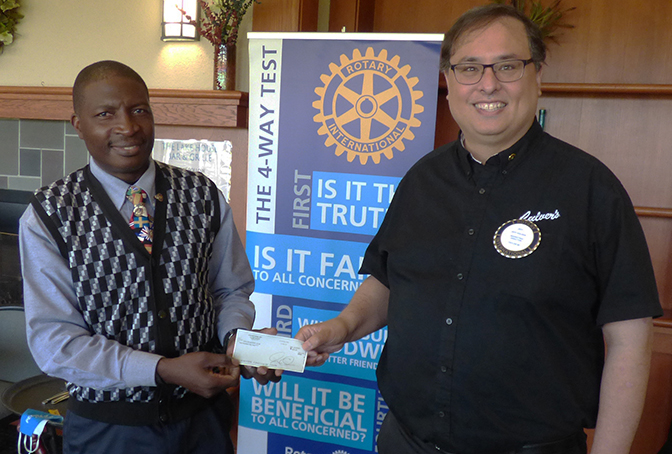 The Taylor Rotarian Armando Sardanopoli organized a food drive for the Fish and Loaves Community Pantry in Taylor on March 27th. Also participating were Steve Ahles, Rotary Club of Southgate Rotarians, other Taylor Rotarians, Ed Smith from Woodhaven/Brownstown Rotary as well as District 6400 Governor Noel W Jackson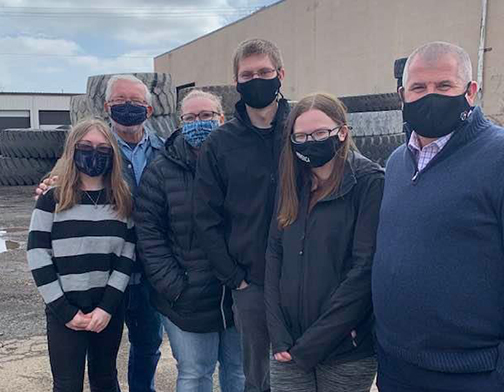 ________________________________